To my fellow witches and wizards, sorcerers and mystics, thank you for continuing this creative experiment . For it's only thanks to you, that the fantasy adventure contained within Book Three's pages continues to grow into a mystical legend . Any incantations you wish to perform to protect our book on its journey would be greatly appreciated . :)
More rows of mystics to follow (hopefully).

Mark Lawrence
Amsterdam
Mailed it to Dave on:
10th May 2013














THANK YOU WITCHES AND WARLOCKS.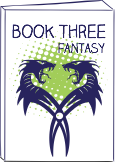 Dave
London
Kindly passed it to Igor on
10th July 2013

Igor
Scribbling wonderful prose at this very moment.
London